Thirteen burgers, numerous requests and nearly 12 months later, I've finally hauled my lazy arse down to Devil's Kitchen Cafe!!
In fact, I wouldn't hold it against you if you thought that the blog title had changed from "Two Clowns Tripping" to "One Slack Tart Procrastinating"!
So much love for this place, so I was quite excited to find myself:
on the 'other' side of town;
at lunch time;
on a weekday;
with time to spare!
Devil's Kitchen is located on the very busy Sandy Bay Road, and while there are a few parks out the front for those approaching from the north, I was coming from the south and hence decided to drive in through the back streets of Battery Point, eventually finding a car park around the corner on Hampden Road.
Stepping into the tiny shop front, I looked up and found myself confronted by one of the largest and most comprehensive burger menus in Hobart!
You'll notice from the photo above that they give you an awesome amount of flexibility and options when choosing your meal. Offering the traditional tomato, lettuce, mayo and sauce with their 'regular' burgers' (from $8.50), their point of difference lies in the interesting inclusion of cucumber as well!
And if that's not enough, for a couple of gold coins you can upgrade to their 'with the lot' range, receiving pineapple(!!), egg, bacon and caramelised onion!
I would have loved to have tried their lamb or salmon burger but, as always, the beef burger was mandatory. I did ask for one with the lot, and as much as it pained me, I requested that they please leave out the cucumber and pineapple.
As their burgers are cooked from scratch (unless you decide to grab one from the bain marie), I had a bit of time to sit in the front window and watch these guys in action. It didn't take long to realise that Devil's Kitchen is one very well oiled machine!!
The stream of customers walking through the front door was constant, yet there were never more than two or three waiting next to me at any one time.  I could see the chefs and serving staff buzzing around the kitchen and for all the mayhem, it seemed it to be coordinated mayhem! Just another manic lunch time I guess 🙂
From the street you would never have guessed it, but 'Tardis style' there is actually a dining room out the back that can seat up to 26 patrons. It was full on the day I visited, but I can imagine that outside the lunch rush it would be a great place to chill out with a burger and either read the paper or get a bit of work or study done.
10 minutes later and my burger was ready. Very snappy!
At this point the proprietor noticed me taking a couple of photos and was curious as to whether it was for some form of media (I'm sure they must get a lot of people taking photos on their camera phones, but SLRs always seem to put you into a different category of diner!). I don't know how they did it, but in the 30 seconds between me telling him that I wrote a blog and paying them for the burger, the lady behind the counter had slipped in a sneaky scoop of hot chips. Totally unexpected, but most welcome!
Time to eat!!
Very appealing to the eyes, this burger was screaming quality!
Constructed with a precision that can only result from months or years of repetition and practice, this could easily be the archetype upon which all other burgers are modelled. Such vibrancy in the lettuce and tomato, a tantalising hint of juicy egg white, fresh greens bursting out between the beetroot and the bread…I can comfortably say that of all the burgers I've eaten to date, this was one of the most well presented.
Unfortunately, the flavours didn't quite love up to expectations. On their own the individual ingredients did have good flavour, yet strangely they refused to coalesce. A little like herding cheezeburgerless lolcats…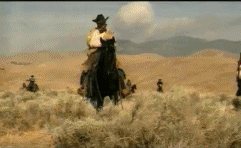 The flavours and textures in the patty were remarkably similar to those I experienced recently at Stevo's Takeaway, in that the patty was juicy yet a little on the dense side. In this case it was better than Stevo's, but still not quite perfect. Nonetheless, it's still one of the better beef patties you'll come across!
I always love an egg on my burgers and in this case it was no different. There's something immensely satisfying about a gooey semi-cooked yolk permeating throughout a burger, binding the ingredients together. Throw in a couple of pieces of perfectly crispy bacon and some fried onions and you've got a match made in heaven! Despite this, whether it was a lack of seasoning in the patty, or perhaps a lack of kick or tang from the condiments, this burger never quite got its act together.
Oh, and the other thing, this burger was super messy! I know some people swear by the old adage that unless you need to spread your knees to eat your burger then it ain't a real burger, but for me, whether it's eating a burger or in any other public arena, I prefer my pants unsoiled.
Overall?
I found this one a little difficult to score. There were some big wins, and there were some let downs. In the end I thought to myself, "If I could only choose one, would it be Stevo's or Devil's Kitchen?"
Very tough, yet for me, despite the lack of an egg or beetroot, I would have to side with Stevo's. Why? The red pepper chutney that Stevo brings to the party.
Sometimes it's the little things that make all the difference and in the case I feel it was the condiments and seasoning that left the Devil's Kitchen beef burger falling just a little bit short.
In hindsight this may read like a slightly negative review, but that isn't actually the case. Devil's Kitchen Cafe are satisfying the burger needs of Hobart in an admirable way. The menu is comprehensive and their vast range of options gives you plenty of reason to keep coming back. I mean, where else are you going to get your venison or wallaby burger fix?!!
I've heard so many great reviews of their lamb burger that I feel compelled to return. As I mentioned earlier, I'd also love to try their salmon burger which I have heard may even come with a dash of wasabi? (if anyone can confirm that, then please do!)
Opening hours are Mon-Thurs from 6:30am to 3pm, and Friday from 6:30am to 9pm.
Taste – 3.5/5
Patty – 3.5/5
Bun – 4.5/5
Ingredients – 5/5
Condiments – 3.5/5
Presentation – 5/5
Stuffable* – Yes
Value – 4.5/5
Overall – 3.5/5
*Can you stuff it in your face without a knife and fork?
White Collar Burgers
1. The Standard – 5/5
2. The Winston – 5/5
3. Tasman Quartermasters – 4.5/5
4. Chrome – 4/5
5. Crumb Street Kitchen – 3.5/5
6. Burger Haus – 3/5
7. Burger Got Soul – 2.5/5
Blue Collar Burgers
1. Red Jaffa – 4.5/5
2. Budgie Smugglers – 4.5/5
3. Stevo's Takeaway – 4/5
4. Devil's Kitchen Cafe – 3.5/5 
5. Argyle Take Away – 3.5/5
6. Burger Me – 2.5/5
7. Atlantis Takeaway – 2.5/5