Winter days and a steaming hot bowl of Vietnamese pho – is there anything better?
The badlands of semi-industrial Moonah are the last place I expected to find a lunch-stop like this.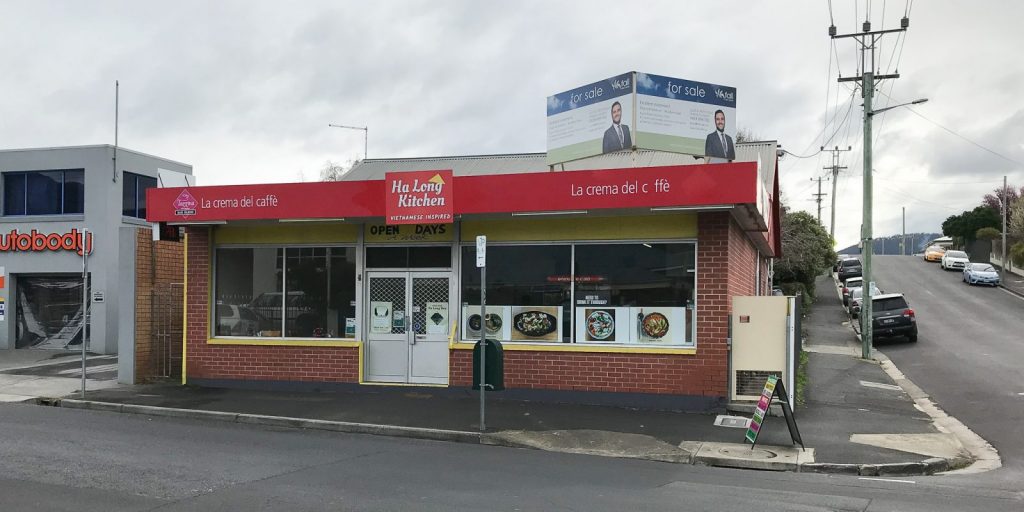 From the outside Ha Long Kitchen isn't much to look at, and when you start scanning the menu you'd be forgiven for thinking it was just another run of the mill Chinese/Australian bain-marie-fest.
Beef and black bean…spring rolls…nasi goreng…chicken cashew…meh…
But with a name like 'Ha Long Kitchen' surely there has to be at least one Vietnamese dish hidden away?
Yep. There it is, right at the very bottom of the menu – Vietnamese beef noodle soup (Pho) for $12.50!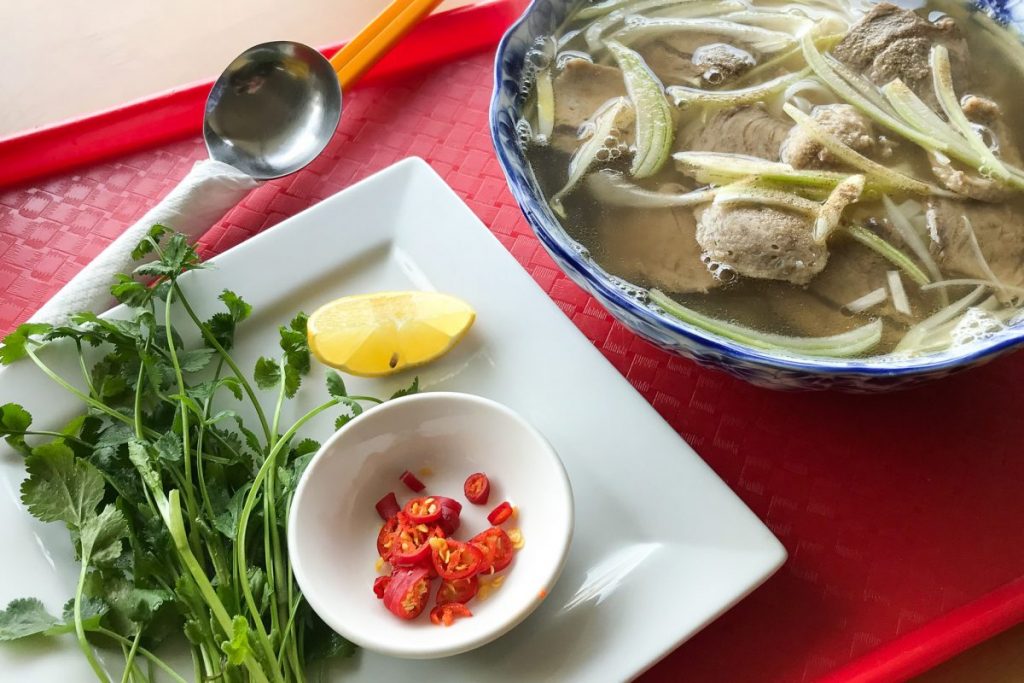 We've had a few bowls in our time, and while we're yet to find anything in Oz as good as the real deal, this version is definitely one of the better ones I've tried.
It is time on a slow flame that makes the biggest difference. Overnight is best, but when you're perched north of the flannelette curtain are you really going to sell enough to make all that time and effort worthwhile?
In this case the lovely Maria has had to compromise, reducing cook time to what I still consider a very generous 6 hours, and the result is a fantastic tummy warmer.
In homage to its northern Vietnamese roots, this pho isn't a spicy punch in the face. Instead, it lingers lightly…every mouthful gently encouraging one more…and another…and another.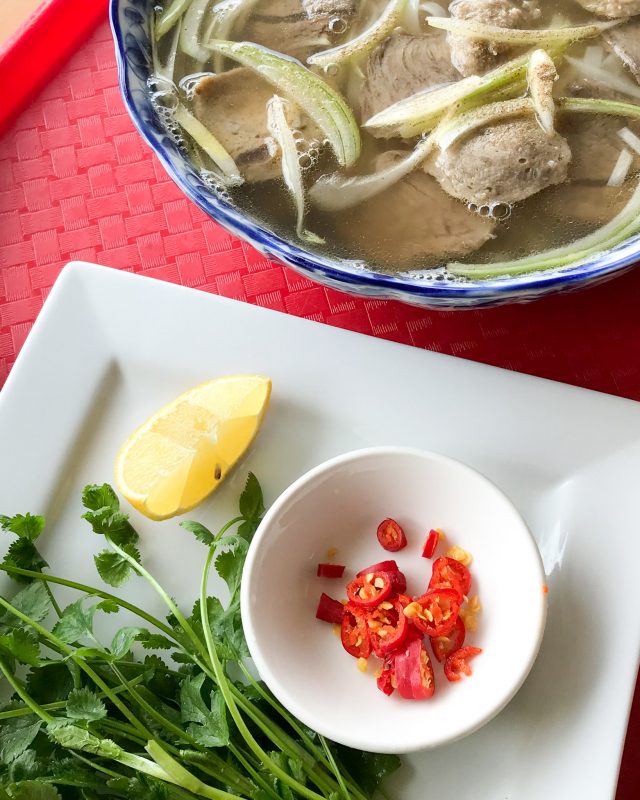 On top of an extremely generous serving of rice noodles sit half a dozen or more slices of tender beef and plenty of thinly sliced onions turning translucent in the heat of the broth.
And to the side…well…I hoped for more but expected less. I meant to ask if the coriander was homegrown, because there's at least a couple of bucks worth right there.
Bursting with flavour, together with the fiery little chilli slices and day-glo Moonah-lime it rounded out the pho beautifully.
Light and heavy soy sauces were an option, as well as spicy sriracha and a hoisin sauce.
Delicate, subtle, fresh, palate-cleansing.
It got the important bits right, and that was good enough for this suburban foodie
I really hope that 'For Sale' sign disappears, because Ha Long Kitchen is a little gem that I hope to visit again real soon.
What do you think? Keen to give them a try?
---
96 Albert Road, Moonah

M-F: 7:30am-3pm – Th-Sa: 4:30pm-9pm

Ha Long Kitchen
---
Looking for tasty suburban food in and around Hobart?
You'll love these options:
Albert Road Store – Just a block up the road from Ha Long Kitchen, these guys do the best blue collar burger in Hobart [read more]
Templo – Hello? Is it Italian you're looking for…? [read more]
Devil's Kitchen Cafe – Between Salamanca and sunny Sandy Bay, this is the perfect lunch option for busy suits [read more]