Oryza is one of Hobart's best small eateries. The brainchild of ex-Myu Easy Bites chef Ian Chan – you'll keep coming back again, and again and again!
---
Options at Oryza
Options are always good.
As a couple of mad-keen foodies you'd be horrified to see us struggling to answer that age old question, "Where should we grab a bite to eat?" 🤣
Today was no different, running through our mental list of all the places we could think of but coming up blank. We really should write them down…maybe put them in a blog…
Until we remembered In The Hanging Garden. This fantastic entertainment space opened less than 12 months ago, and while the live music aspect has been put on corona-ice, the foodie side of things is going gangbusters!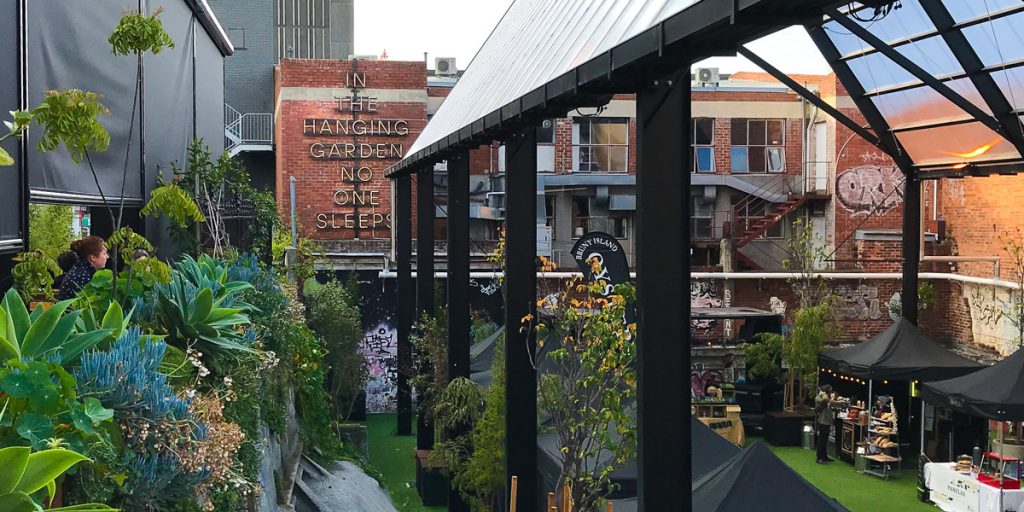 Oryza's interesting little Asian-inspired menu had popped up in our FB feed a while back, but what we didn't know was that the chef behind these delightful dishes was Ian Chan, ex-Myu Easy Bites owner and certified food God!
As soon as we heard this awesome news we knew we had to get down there asap to see what magic he was cooking up in his container kitchen.
For me it had to be the Korean Fried Chicken burger ($15) – succulent katsu chicken, tangy pickled cucumber and red cabbage, and sultry gojuchang sauce with a welcome hit of heat.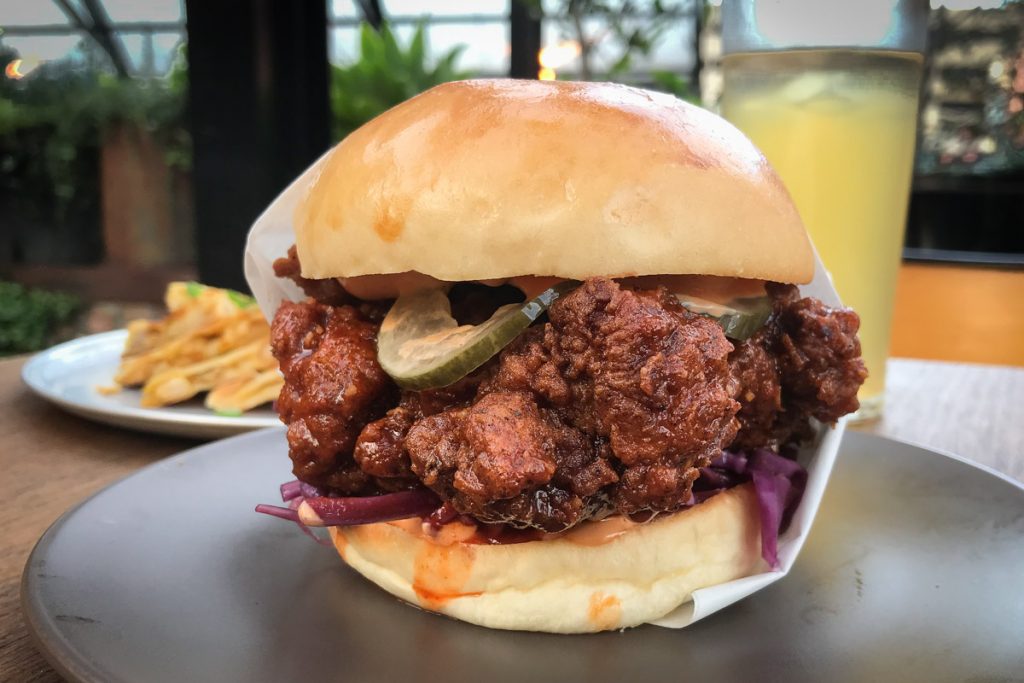 Beef burgers are normally my thing…but this creation at Oryza nearly had me converted! There's also a secret ingredient which I won't reveal, but it does elevate this to probably the best chicken burger I've had anywhere in Tasmania. Try it and see if you can work it out 🍔😉
Karen chose the delicious Smoked Peri Peri Chicken Roti ($13) and was not disappointed at all either. Only lightly fried, but full of flavour, both inside the roti and in the accompanying dip. Very more-ish, and ideal on such a cold, winter's day.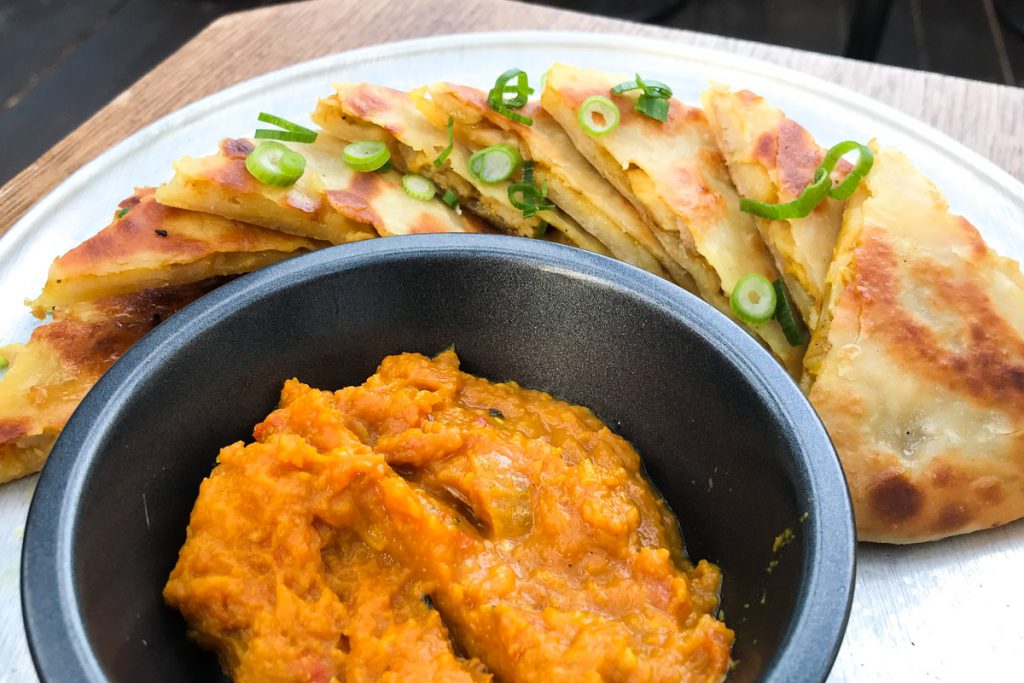 The menu is always changing (they also have a stunning drinks list…incl. Coopers Pale Ale and Alpha Box and Dice wine!!!!), so I can see us returning again and again in the future. This is perfect fast food that is big on flavour and doesn't skimp on quality! 😋
And when you're finished? Duck downstairs to the Hanging Garden Green Grocer where you can pick up delicious cheeses, fresh fruit and veg, bread and plenty of other gourmet Tassie food for your pantry.
I mentioned options, and right next door to Oryza is La Sardina Loca. We didn't try their Spanish-inspired tapas but you can be sure we will very soon.
Have you been to Oryza, or In the Hanging Garden? Let us know!
---
Oryza: Wednesday–Friday 11am–8pm + Saturday 9am–8pm
Green Grocer: Friday 11am–6pm + Saturday 9am–3pm
---
Looking for more delicious food and places to eat in Hobart? These are some of our favourites!