If solitude and amazing beaches are what you crave, Three Hummock Island is exactly what you're looking for. Access isn't as easy as most places in Tasmania, so keep reading to find out how you can get to Three Hummock Island!
---
14 years of wedded bliss, and never has an angry word crossed our lips…
Yeah, right!!
In all seriousness, it's been a pretty good innings so far and let's hope there's plenty more to come 🙂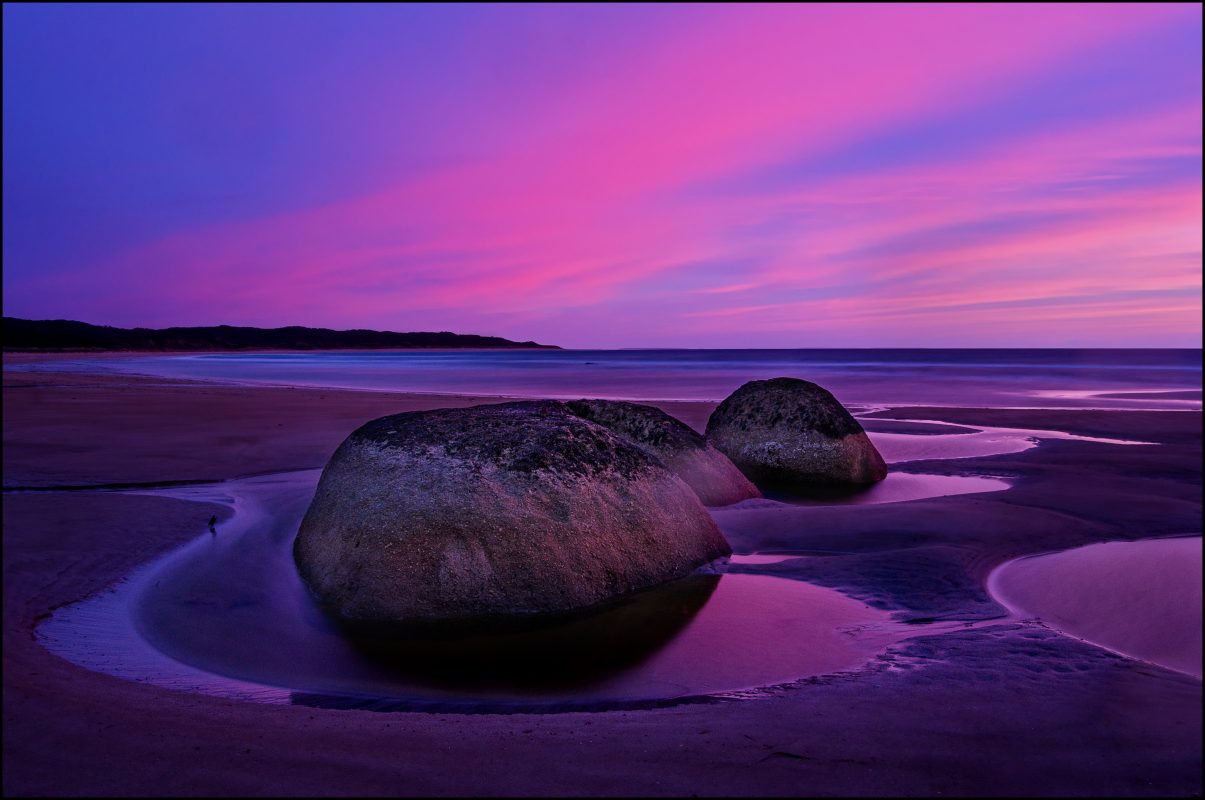 Ever heard of Three Hummock Island before?
If you're not a Tasmanian I can almost guarantee it will be a resounding 'No', and even if you are Tasmanian I suspect it's still unlikely.
As for me, I stumbled across it by complete accident. It must have been a couple of years ago, after we had returned from our odyssey through the Land of the Rising Sun, that I was trying to learn more about Tasmanian 'wagyu' beef. Robbins Island to be precise.
It was while scanning Google Earth I noticed there were many scattered islands off the shore of Tasmania's north west coast, surrounded by suspiciously azure waters. Always keen for new and interesting places to bushwalk or just chill out I thought it worth checking to see if any were inhabited, and whether there were camping or other accommodation options available.
While many of the islands are completely uninhabited – unless you don't mind cows for company – I found Three Hummock Island to have some surprisingly attractive accommodation options, and the island itself looked like a tropical paradise!
---
---
How to get to Three Hummock Island
After digging around on the Three Hummock Island Facebook page, their blog, and their official website, it turns out that there are only two options; by sea, or by air, and neither are exactly cheap!
Still, after reading some of the fascinating accounts from previous visitors to the island, it seemed like an opportunity too good to miss, especially considering it was our 14th wedding anniversary and we were getting restless – geographically that is…not in any other weird marriage-related way 😀
To keep things interesting though, all I told Karen was that we were leaving Hobart for four days.
It was tough, but I refused to crack. Even under the sustained emotional pressure that only a female can exert, the threat of favours withheld, the promise of untold rewards, if only I would drop a hint or three…?
Nope! Nada. Nothing. Silence.
As we cruised up the Midlands Highway, passing through Ross, Devonport and eventually arriving at Wynyard I kept true to my word, revealing absolutely nothing. I could tell Karen was absolutely dying inside from this highly unusual mental fortitude!
Even driving through the gates of the Wynyard airport I could still see the look of confusion on her face. Were we taking a plane to the mainland? If so, what on earth were we going to do with the esky, three backpacks and tripod in the boot? The excess baggage fees would be horrendous!
At last I cracked. I couldn't resist. Pulling up in front of the Seair Adventure Charters office I turned to Karen and said…
"Great day for skydiving hey?" 😀 😀 😀
She nearly died. I wish I could have captured the conflicting emotions that rolled across her face! Horror, shock, disbelief, reluctance to disappoint me after all the trouble I'd gone to… It was a moment I'll never forget as long as I live 😀
A heart attack was imminent so I had to come clean. Never having heard of Three Hummock Island she was still a little unsure, but when compared to skydiving even Gagebrook would have sounded like an attractive holiday destination!
And so it was that we found ourselves sitting in a tiny prop plane at the foot of the runway, headphones on and a sense of nervous excitement in the air.
Our pilot must have been a contortionist in a past life. How he managed to squeeze all our gear into the back of the tiny 4-seater prop plane was a mystery.
As the engine revs increased I tried to ignore the crack in the perspex wind-shield directly in front of me. He knows about it right…?
And just like that, we were off…
The flight was simply incredible. We couldn't have asked for better weather.
As Wynyard dropped away beneath us we looked up and out towards the coast. First passing over the checker board fields of Table Cape, famous for its gorgeous rows of tulips, the unmistakeable Boat Harbour Beach, Rocky Cape, 'The Nut' at Stanley and past Robbins and Walker islands.
Time flew by, yet we'd actually been in the air around 40 minutes!
Finally Three Hummock Island came into view and through patches of swirling sea fog we gradually descended.
Banking to the left we got our first glimpse of the incredible beaches that we were to explore over the next few days. We could have sworn we were flying over the Whitsundays!
But hang on…the airstrip is over there to the west…why are we looping back around over that field of grass…??
Oh…that's the 'other' airstrip…<gulp> we're actually going to land on this little strip of land instead…?!
This is the approach…
And this is the final landing…
It was a little bumpy, and quite exciting in the end.
Stepping out of the plane onto the liberally poo-strewn grass, we were greeted by the beaming faces of our hosts for the next four nights, John and Beverley.
Climbing into their beat up yet trusty 4WD, we wound our way through the scrub and down to The Homestead, our accommodation for our time on the island. All the while John and Bev gave us a run down on themselves, the island, the wildlife, the options and everything else that could possibly help us in making the most of our time on Three Hummock Island.
The first thing we saw as we walked into the homestead was this fantastic welcome from John and Bev…
And then our eyes were drawn like magnets to the fantastic cake on the dining table.
As we were to learn, John and Bev are a resourceful couple and when it comes to cake decoration they are no different. John had the bright idea of carving a stencil out of a piece of plastic and then using it to dust the top of the cake with the profile of the three hummocks for which the island is named!
A great job all round, and an extremely tasty start to our Three Hummock Island adventure.
---
---