August 2020
It's funny how memories sink in… or not.
I could have sworn we had only eaten at Don Camillo in Sandy Bay twice, and yet it takes a read of our own blog to remind ourselves that our most recent visit was actually the third time in 8 years 🤣
If we were to sum Don Camillo up in only a few words it would have to be:
"Consistent quality and genuine customer service."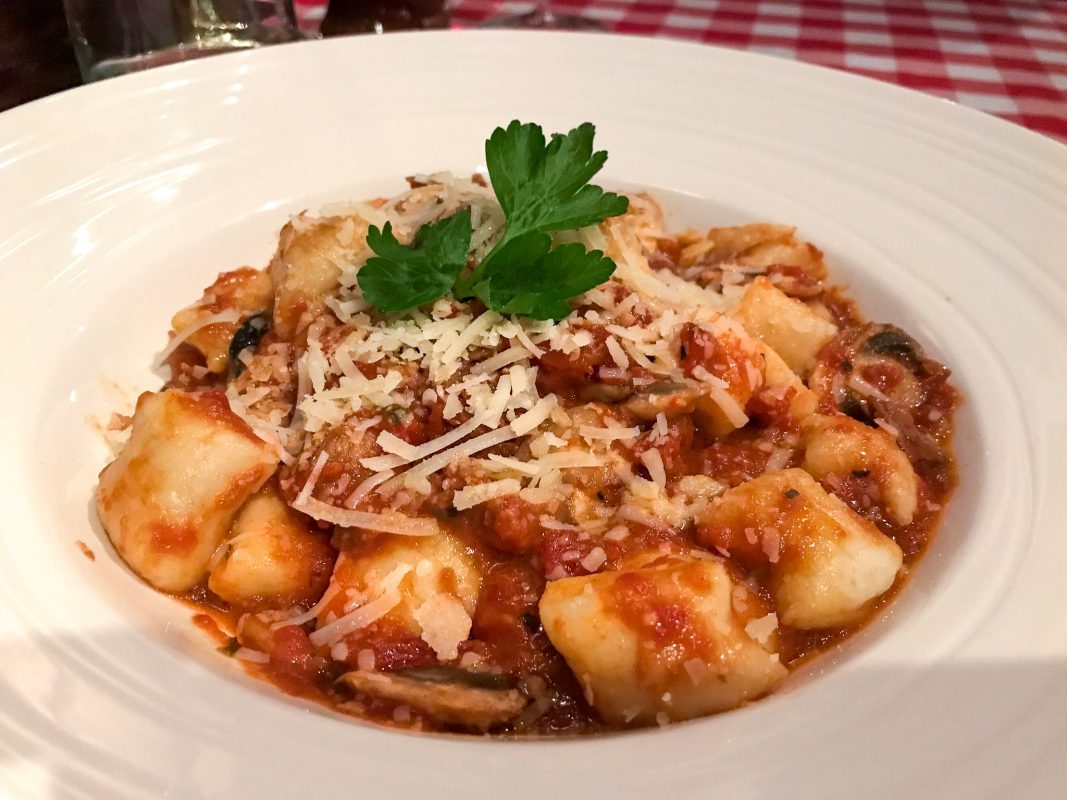 We often laud the brash, new kids on the block and their works of forest-foraged art.
But it is the silent achievers like Don Camillo where we often feel most comfortable these days.
A sign of being on the wrong side of 40?
Maybe. But perhaps it's also a sign of our shift towards a more simple, pared back life in recent years. Appreciating the little things and taking pleasure in simplicity.
In many ways things haven't changed a lot at Don Camillo since 2014. And that's a good thing!
'Enjoyable, yet unremarkable' is how we described that meal, and it feels like what used to be an ever-so-slight back-hander has become something we now actively seek.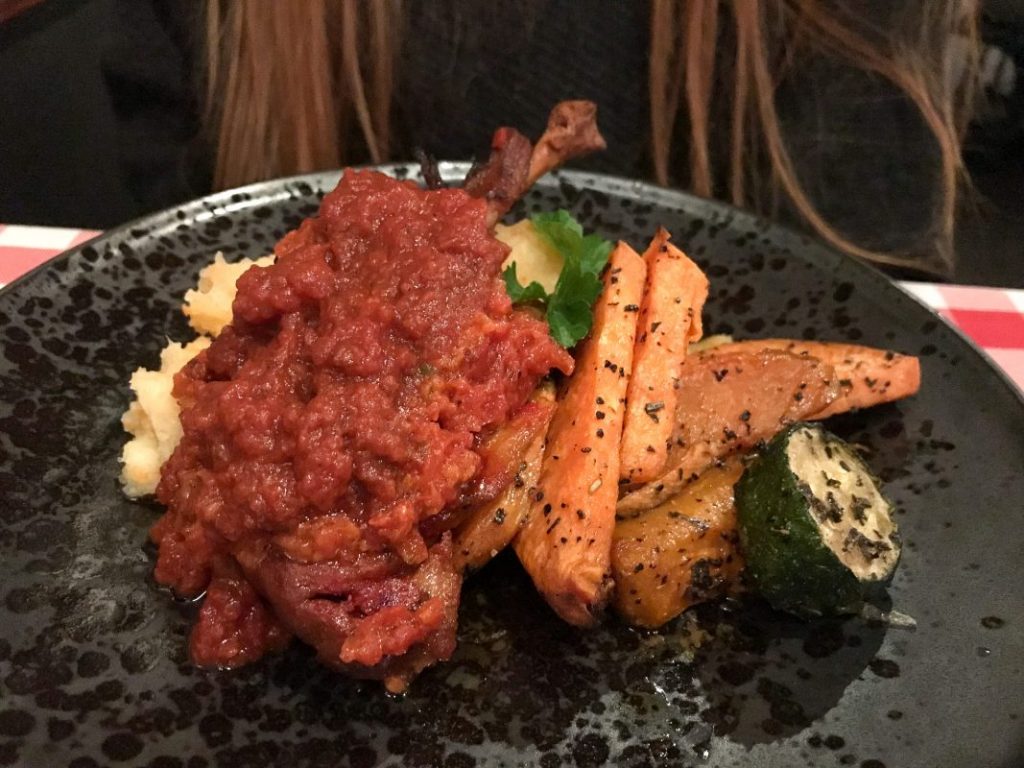 Great service – from the very first smile to the last wry quip as we stepped out into the cold.
Beautifully cooked meals, without flaw.
And enough variation in the menu from visit to visit to either take us down culinary roads less-travelled, or the opportunity to relax in a comforting blanket of the familiar.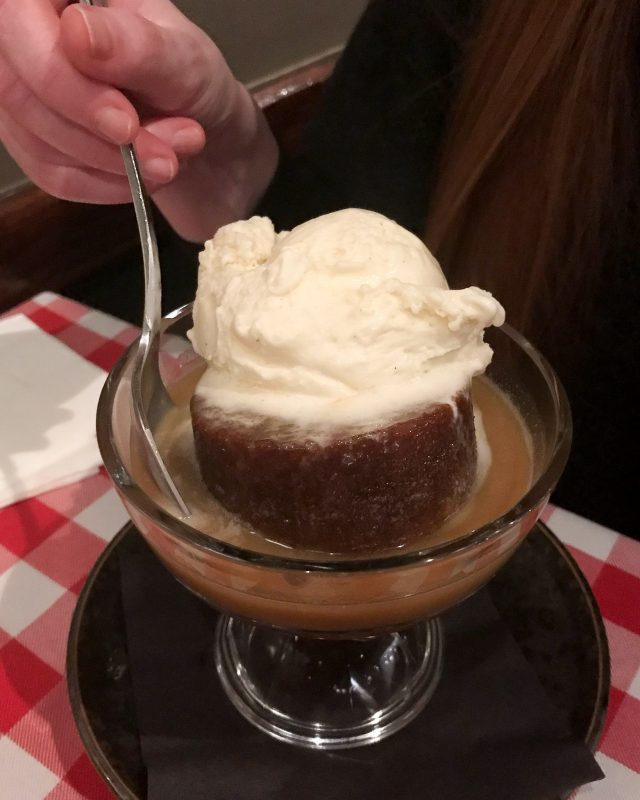 We loved every course, and the wine list still offers interesting Italian selections among some Tassie favourite.
But for me the pick of the dishes (that I could only barely fit in), was this stunning panna cotta…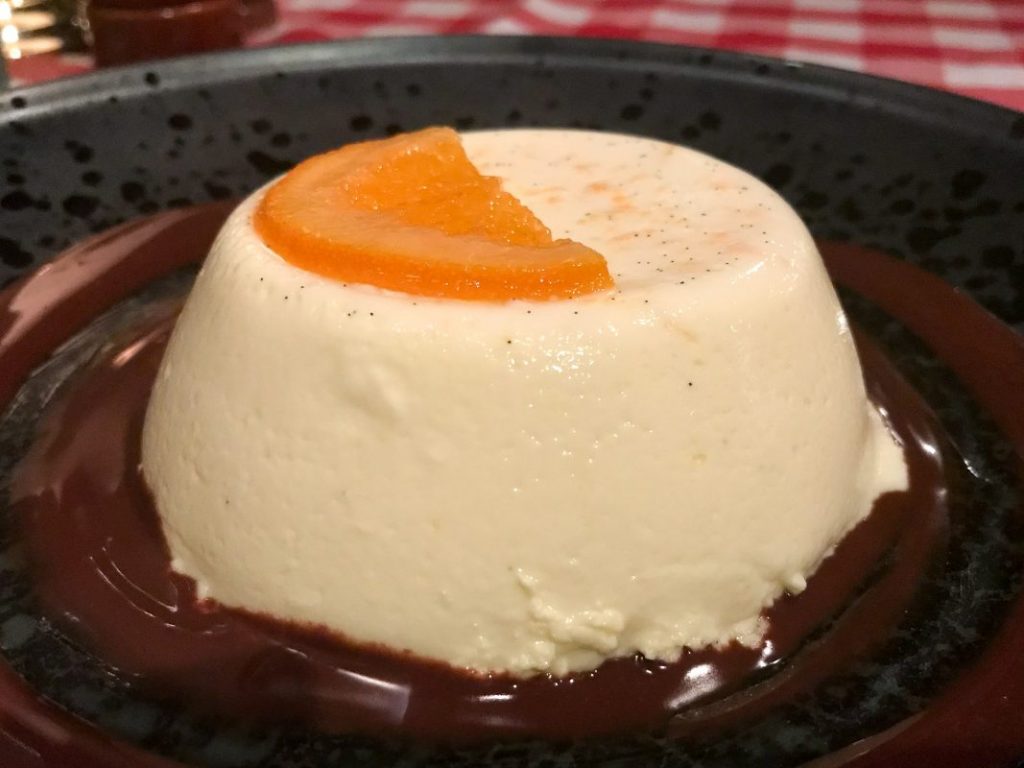 mmmm-mmm… such a delicate, yet supremely confident way to close out a meal.
Thank you Don Camillo. Can we call you old friend?
Regardless, I'm sure it won't be long before we return for a fourth meal…and I promptly forget about the other three.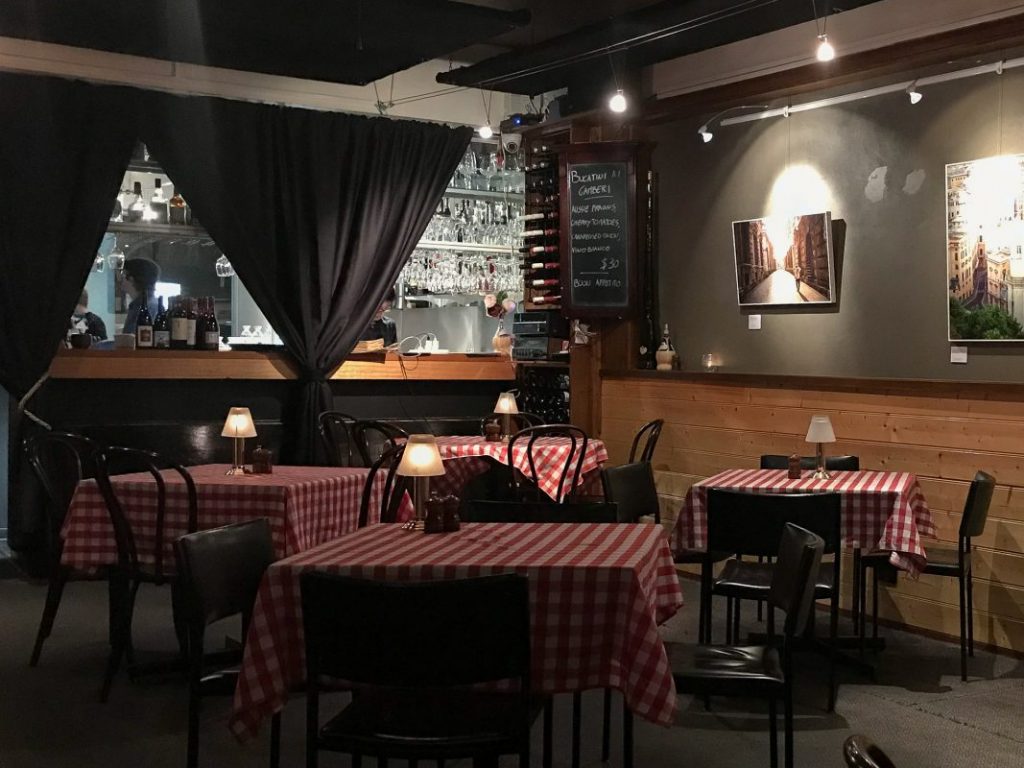 ---
April 2014
Back in the days before I had a blog I wrote quite a few reviews on Trip Advisor. Hotels, restaurants, attractions…they were all fair game.
After recently dining out at Don Camillo I thought I'd dig out the review I recalled writing back in 2012, to see what my opinions were and how they compared.
If you're interested, you can find the original TA review here.
While we tried some completely different dishes on this most recent visit, the experience was surprisingly similar.
"Enjoyable, yet unremarkable"
Traditional Italian food cooked well, together with some interesting red wine options from the homeland, presented in a friendly and inviting environment. We were made to feel like Camillo family members for the evening. It was good to see that the service had improved, and the desserts, while still middle-of-the-road, as with the main courses were prepared with much love.
While the Pan Dolce was very good, my dish of the evening was the Spaghettini con Polpette, consisting of hand made meatballs with beef and pork, ricotta, pine nuts and herbs baked in Napolitana sauce ($24).
While it would have been interesting regardless, it's a dish very similar to one Karen has prepared in the past and to much acclaim from this Clown!
How did they compare?
Obviously I have a vested interest, but I honestly thought that while the texture of Don Camillo's meatballs was better, Karen's version introduced extra layers of flavour to the dish that weren't there in the Don Camillo version, including veal, pancetta and anchovies. If you're interested you can find the recipe from Gourmet Traveller here.
Overall?
This is one of those times where personal preferences and expectations for what constitutes a great restaurant will have a strong bearing on the final opinion. If home-style 'traditional' is your thing, then I've no doubt you'll love Don Camillo. On the other hand, if you're looking for the occasional innovative 'twist' then perhaps Maldinis would be a better option in Hobart.
For more information, drop by Don Camillo's simple, yet elegant, website here.
Or you could visit their Facebook page here.